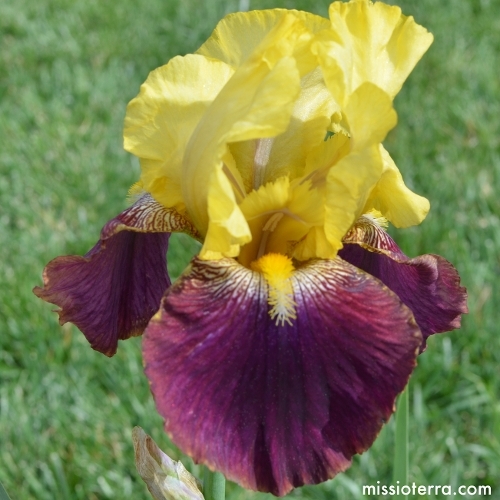 Blatant - Tall Bearded
"Blatant" is well named! Ruffled flowers with clear yellow standards and beet red falls on 3 ft. stems make this one of the most unique color combinations available. One of the earliest iris to bloom in the spring with intermittent re-bloom in the summer and a heavy re-bloom in the fall.
US Zone 5-10 in hardiness.



RETURN