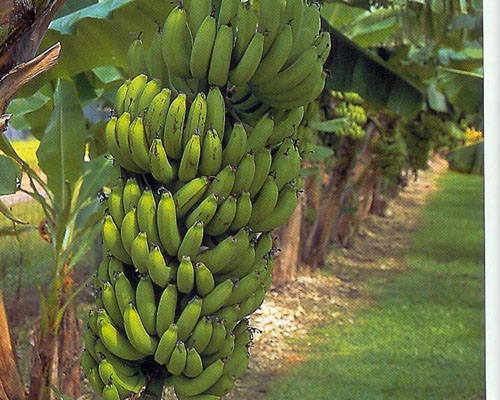 Musa 'Gran Nain'
'Gran Nain' is an outstanding banana variety growing from 6 to 8 feet tall and solid green in leaf color. Very attractive in the landscape, and it has good wind resistance since it is a dwarf variety. The 'Gran Nain' produces very large heads of delicious fruit. It is a
very quick ripening type producing 40-60 lbs of fruit. This is the variety you will find at the supermarket. Plant in full to part sun. Give good drainage and
consistent water. USDA zones 8-11 in cold hardiness.




RETURN