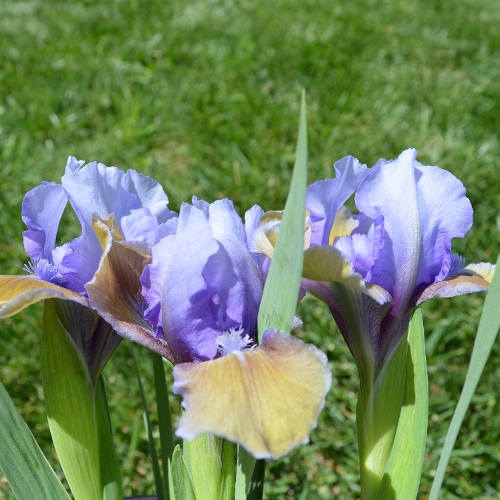 Blueberry Tart - Dwarf Bearded
This unusual iris has clear blue standards and cream-coffee colored falls with a blue blush near the center. Flowers appear on 12" stems early in the season and continue to flower throughout the growing season well into fall-a great re-bloomer!
US Zone 3-10 in hardiness.



RETURN