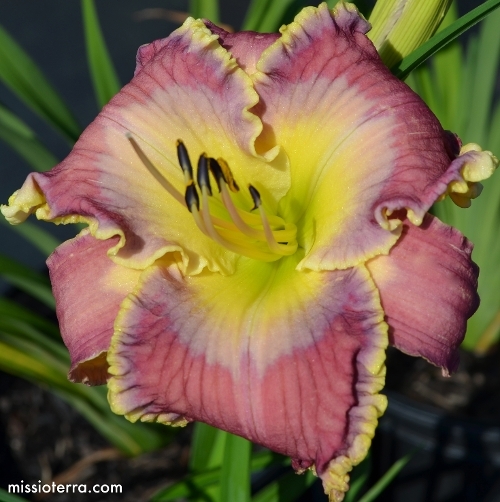 Jewel of the Sierras
This tetraploid hybrid has deep rich color and contrast. Its 5" ruffled plum flowers have lavender-blue and yellow highlights that make this cultivar very pretty. It has tall 29" stems with good branching and up to 24 buds per stalk. It performs well in the garden and has a strong re-bloom. For southern climates, it is evergreen.
US Zone 6-10 in hardiness.



RETURN