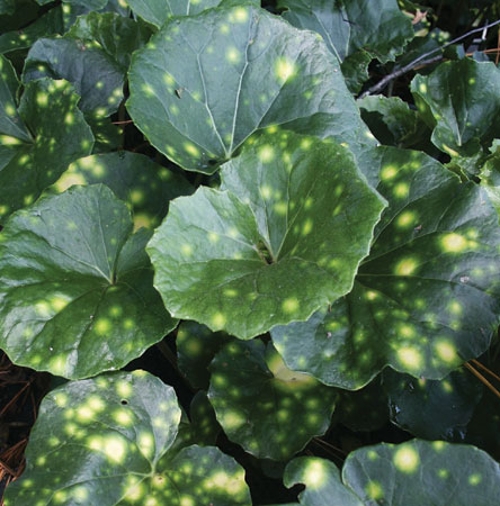 Farfugium japonicum 'Aureo Maculata'
Evergreen (Deciduous in zone 7) flowering perennial with yellow spotted glossy leaves and bright yellow flowers on 30" stems late
summer through fall. Flowers can be enjoyed or pruned out to encourage foliage. Plant in shade to light shade with good drainage, organic matter, and ample consistent moisture. Highly sought after. USDA zone 7 in cold hardiness.




RETURN