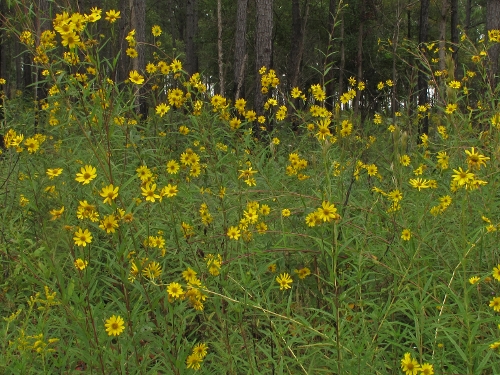 Helianthus verticillatus
Deciduous perennial sunflower producing a profusion of single sunflowers in fall on stalks that can reach 10' tall! The clump will slowly spread in the garden eventually forming large masses of the plant. Great background for any
perennial garden. Plant in full sun. Give good drainage and ample water--will take super wet spots. Once thought to be extinct--now available
in limited supply. Native to the South. USDA zones 6-9. Super rare!




RETURN