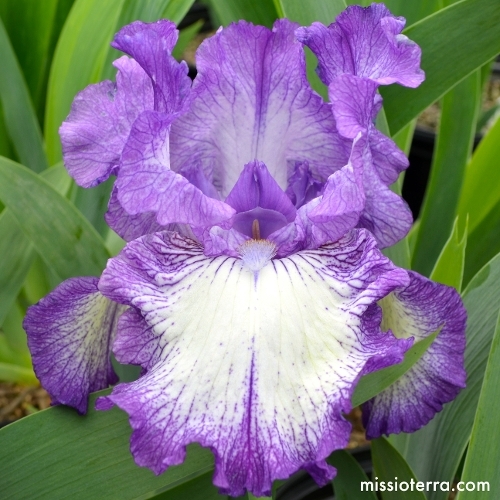 Bountiful Harvest - Tall Bearded
Gorgeous white falls with deep violet-purple edging and solid violet standards make Bountiful Harvest a worthy addition to any garden. Its heavily ruffled jumbo blooms on stalks of around 30" appear both spring and fall. The fall re-bloom is especially strong.
US zone 5-10 in cold hardiness.



RETURN